There have been many attempts over the years to have a legitimate database that shows all the organizations in the world that are registered/certified to an ISO Management System Standard. Now there is one!
The International Accreditation Forum (IAF) has created the exclusive global database for accredited management system certifications. According to their website, "the IAF is the world association of Conformity Assessment Accreditation Bodies and other bodies interested in conformity assessment in the fields of management systems, products, services, personnel and other similar programmes of conformity assessment. Its primary function is to develop a single worldwide program of conformity assessment which reduces risk for business and its customers by assuring them that accredited certificates may be relied upon. Accreditation assures users of the competence and impartiality of the body accredited."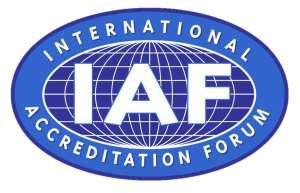 The database has been released and while it is not all inclusive yet, it has a significant number of organizations in it and it is increasing almost daily.
This database will make it easier for organizations that use providers that are certified to a management system as one part of their provider approval and re-evaluation process. You will be able to see if a certificate is really valid in one location and will reduce your workload of contacting your providers or their Certification Bodies (CB's).
Learn more about International Accreditation Forum (IAF).
Search the database here: https://www.iafcertsearch.org